Taking home the 2016 Title, Dunning Retires after 32 Years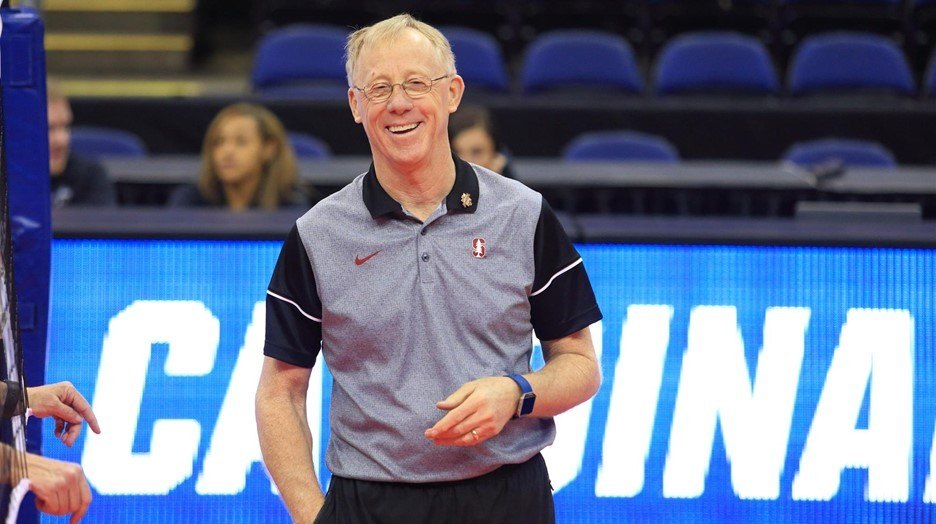 With the net cut down, the trophy loaded, and the final streamer being swept up, the 2016 Women's Volleyball season had finally come to an end. Everyone still in shock by the upset of (now) 2-time runner-up Texas by the young Stanford Cardinal. Though the win was shocking, it wasn't the biggest surprise to come to the small town of Stanford, California. Head Coach John Dunning announced he would be stepping down as head coach of the Women's Volleyball Team after 32 years in the field.
Having spent exact half of his coaching time with the Cardinal team, the feeling of retirement came as bittersweet to the openly emotional Dunning. After opening up to his wife and close friends and family, the 2011 Hall of Fame Inductee finally sat down with his staff and team. "We're going to add new recruits to our team, there are people who are not going to be with our team, and I'm not going to be with our team, either." Having a strong connection with his final team, as he did with all his teams, the moment was difficult:
"One of the hardest things I've ever done was go in and talk to the team…That means I've had a blessed life because I haven't had to tell a lot of people in my life a lot of hard things. That was really hard and had I had to do some calling and had to make sure everyone who needed know first-hand knew and then came home to my wife and she was in tears and it was a hard day, but it's not confusing."
Dunning leaves the top tier program on top, and leaves a trail of success that will be hard to match by anyone's standard. His 32 year career highlights include 13 Conference Titles, 5 NCAA Titles, 24 Top-10 Finishes, 81 All-American, 7 National Players of the year, and a final record of 888-185. He leaves the sport as one of only 11 coaches to ever surpass the 800 win threshold and is truly one of the best to have coached the sport.
For more on John Dunning and his career, check out the official press release from Stanford Athletics or his biography available there as well. Congratulations to a wonderful career Coach Dunning, we are happy to have been apart of the ride!